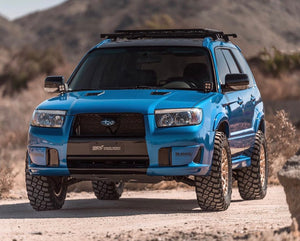 Forester
Subaru WRX/STI
Adventure Ready
Big Dreams
Designed by ADF - Manufacture by ADF
Discover the ADF difference – 100% in-house manufacturing for uncompromised quality. From precision Fiberoptic Laser Cutting to expert Forming and robust Robotic Welding, every step is a testament to our commitment. Enhance your Adventure with ADF, where innovation meets excellence from top to bottom.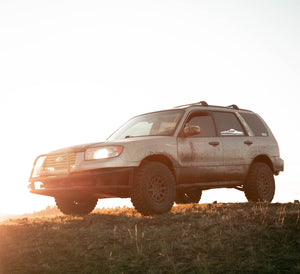 Lift Kit Testimonial
"I've run a lot of spacer lifts on Subarus over the years and I've been extremely pleased with my ADF lift kit. I had zero problems out of the box - I got the right parts the first time and the fit & finish was perfect. The install went smoothly right in my driveway.I've had it on for about 3 years now and there are zero issues with rust. I've taken my Forester on multiple sections of the WABDR, 4x4 trails throughout Washington State, and a ton of forest roads all over Oregon.The quality of ADF's kits are fantastic. But what really sold me was their willingness to talk with me on the phone prior to purchase. They've always been helpful and I have no doubt that if I had any issue, it would be resolved. Thanks guys!
Ben Content Manager for Liftedimports.com" 
Subscribe to our newsletter
Promotions, new products and sales. Directly to your inbox.